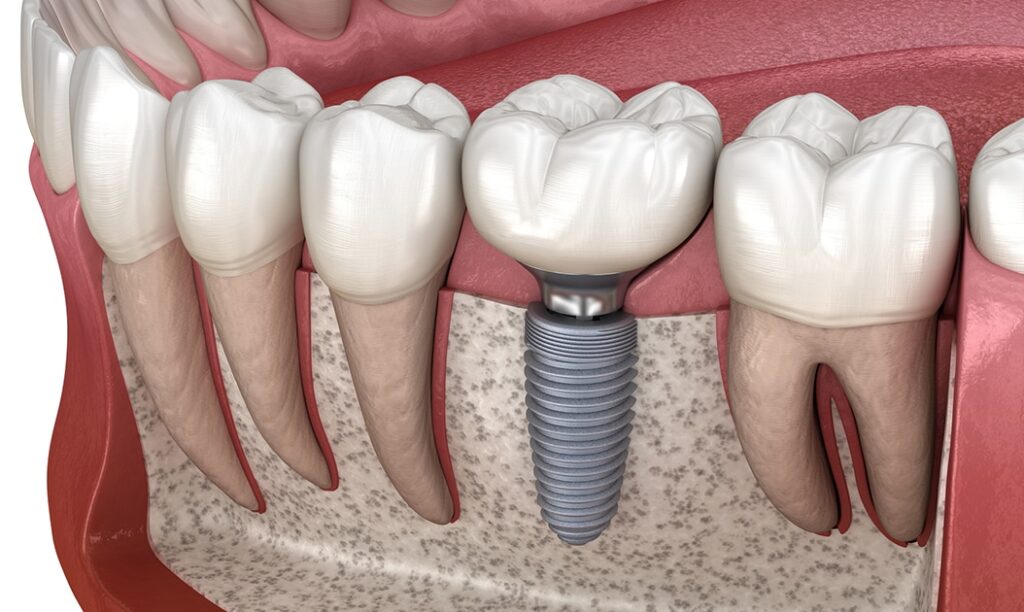 At Alegra Dental Care, we understand the profound impact of a complete, functional smile on your confidence and overall well-being. Our expert dental implant services are tailored to restore not just your teeth but your quality of life.
Why Choose Alegra Dental Care for Dental Implants?
Individualized Treatment Plans: Your smile is unique, and so is our approach. Alegra Dental Care creates individualized treatment plans for dental implants, ensuring a precise and customized solution to meet your specific needs.

Experienced Implant Specialists: Trust in the expertise of our experienced implant specialists. Alegra Dental Care's team is skilled in the latest implant techniques, guaranteeing optimal results and a seamless integration of your new teeth.

Natural-Looking Aesthetics: We prioritize natural aesthetics. Our dental implants are designed to mimic the look and feel of natural teeth, providing you with a confident and harmonious smile that complements your facial features.

Cutting-Edge Technology: Equipped with state-of-the-art technology, Alegra Dental Care ensures the highest level of precision in the placement of dental implants. This commitment to innovation enhances the success and longevity of your implant restoration.

Comprehensive Aftercare: Your journey with Alegra Dental Care extends beyond the procedure. We provide comprehensive aftercare instructions and follow-up appointments, ensuring a smooth recovery and long-term success of your dental implants.
Regain the joy of a complete and beautiful smile with Alegra Dental Care's expert dental implant services. Schedule a consultation today, and let us guide you on the path to a confident and functional oral future.