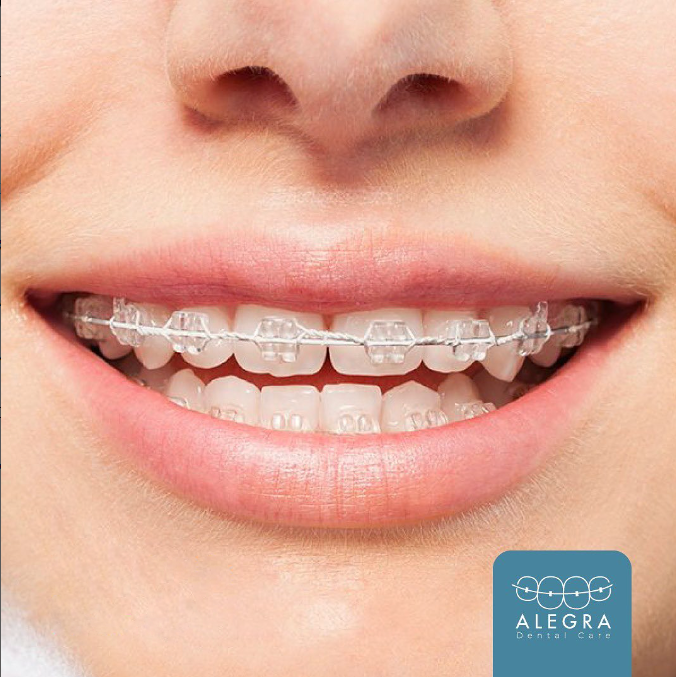 At Alegra Dental Care, we understand the importance of a well-aligned and confident smile. Our orthodontic services, including dental braces, are crafted to not only enhance the aesthetics of your teeth but also improve overall oral health.
Why Choose Alegra Dental Care for Dental Braces?
Customized Orthodontic Solutions: Every smile is unique, and so is our approach to orthodontic care. Alegra Dental Care provides customized treatment plans, including dental braces, tailored to address your specific dental concerns and achieve optimal results.

Expert Orthodontic Team: Trust your smile transformation to our expert orthodontic team. Alegra Dental Care's skilled professionals are dedicated to staying abreast of the latest advancements in orthodontic care, ensuring you receive the best possible treatment.

Versatile Treatment Options: Alegra Dental Care offers a variety of braces, including traditional metal braces and discreet options like clear aligners. Our range of treatment options allows you to choose the solution that aligns with your preferences and lifestyle.

Precision and Comfort: Experience orthodontic care that prioritizes both precision and comfort. Alegra Dental Care ensures that the application and adjustments of dental braces are conducted with attention to detail and your overall comfort.

Comprehensive Monitoring and Aftercare: Your journey to a straighter smile doesn't end with the placement of braces. Alegra Dental Care provides comprehensive monitoring and aftercare to track your progress, make necessary adjustments, and ensure the longevity of your results.
Transform your smile with confidence at Alegra Dental Care. Schedule a consultation today, and let our expert orthodontic team guide you towards a straighter, healthier, and more radiant smile.