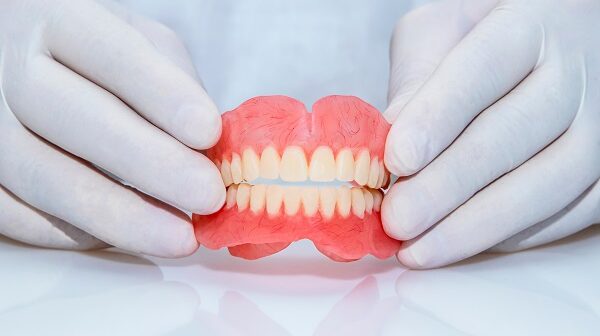 Rediscover the joy of a complete and confident smile with our expertly crafted dentures at Alegra Dental Care. Our dedicated team understands the impact of tooth loss on your daily life, and we are here to provide personalized denture solutions that restore both function and aesthetics.
Why Choose Alegra Dental Care for Dentures?
Customized Fit: Our dentures are meticulously crafted to provide a comfortable and secure fit, ensuring ease of speech and enjoyment of all your favorite foods.

Natural Aesthetics: We prioritize the natural appearance of your smile, tailoring dentures to complement your facial features and maintain a lifelike appearance.

Quality Materials: Utilizing advanced materials, our dentures are durable and designed for long-lasting performance, allowing you to confidently embrace your daily activities.

Expert Craftsmanship: With a focus on precision and attention to detail, our experienced dental professionals create dentures that not only enhance your appearance but also contribute to your overall oral health.

Comprehensive Care: From the initial consultation to adjustments and follow-up appointments, [Your Clinic Name] is committed to providing comprehensive care and support throughout your denture journey.
Regain the freedom to smile, speak, and eat with confidence. Schedule a consultation at Alegra Dental Care to explore our tailored denture solutions and take the first step towards a brighter, more vibrant life.