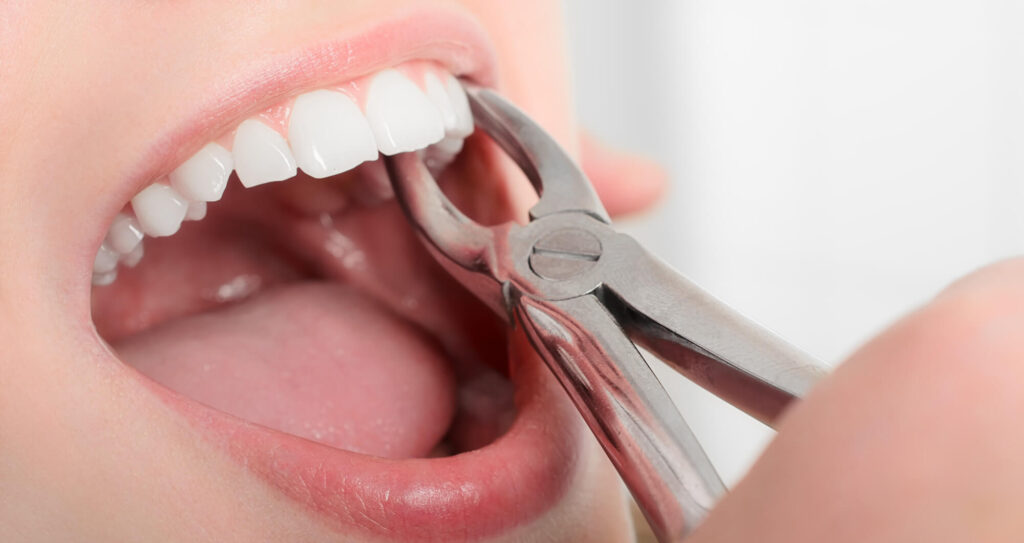 At Alegra dental Care, we approach tooth extractions with precision and care. Our experienced dental team understands that sometimes the best solution for overall oral health involves the removal of a problematic tooth. Whether it's due to severe decay, overcrowding, or other issues, you can trust us to perform extractions with the utmost skill and compassion.
Why Choose Alegra dental Care for Tooth Extractions?
Expertise: Our skilled dentists have extensive experience in performing extractions, ensuring a smooth and efficient process.

Gentle Care: We prioritize your comfort throughout the extraction procedure, using the latest techniques and anesthesia options to minimize any discomfort.

Comprehensive Consultation: Before any extraction, we conduct a thorough examination and discuss the reasons behind the recommendation, providing you with a clear understanding of the procedure.

Post-Extraction Guidance: Our commitment to your well-being extends beyond the procedure. We offer detailed post-extraction care instructions to support optimal healing.
Whether you require a routine extraction or a more complex procedure, Alegra dental Care is here to guide you through the process, ensuring the best possible outcome for your oral health.